Sample Goldfish Diet
When feeding goldfish as discussed on our 'What to Feed Goldfish' page it is important to vary the diet of your goldfish. Below is a sample goldfish diet for 28 days.
The goal is to provide your fish with a variety for all their needs. This is particularly important for more exotic types of goldfish and if you are considering breeding your fish.
Feel free to substitute any of the foods listed on the 'What to Feed Goldfish' page. 
SAMPLE GOLDFISH DIET
Day 1 Flake Food
Day 2 Brine Shrimp
Day 3 Earthworms
Day 4 Flake Food
Day 5 Beans
Day 6 Spinach
Day 7 Flake Food
Day 8 Brine Shrimp
Day 9 Flake Food
Day 10 Clams
Day 11 Broccoli
Day 12 Flake Food
Day 13 Earthworms
Day 14 Brine Shrimp
Day 15 Flake Food
Day 16 Spinach
Day 17 Flake Food
Day 18 Brine Shrimp
Day 19 Beans
Day 20 Flake Food
Day 21 Peas
Day 22 Earthworms
Day 23 Flake Food
Day 24 Spinach
Day 25 Brine Shrimp
Day 26 Flake Food
Day 27 Beans
Day 28 Ground Beef Raw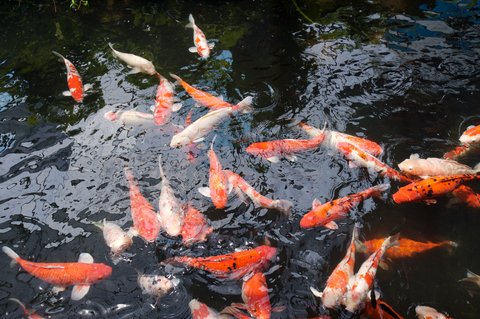 Back to top of 'Sample Goldfish Diet' Page