Oranda Goldfish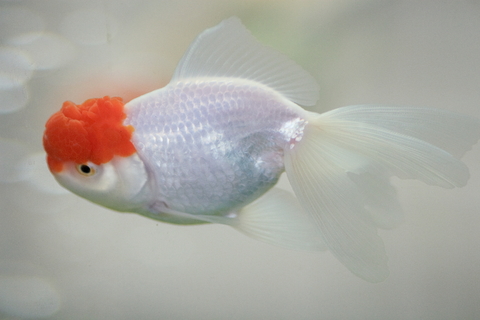 Oranda Goldfish:
Care Level: Medium
Life Expectancy: 5 - 10 years average
Water Temp.: 65 degrees
Average Size: 3-4 inches (not including length of tail).
It is the result of crossing the Liontail and Veiltail goldfish. The body is egg shaped. It has long flowing paired caudal and anal fins.
Some call this variety the 'Fantailed Lionhead' because it looks as though it comes from 'fantail' stock but it does not. This is a misnomer.
It has a bumpy head growth that resembles a wart. It is usually a red or orange color. On good specimens, the growth covers the head completely, like a cap. The growth does not show until the fish is two to three years old. It should not cover the eyes, nose or mouth of the fish.
The most common type is the 'orange metallic'. Which has an orange colored bump. There are other types that the bump is colored white, red, yellow, black, blue, or calico. The 'red cap' is among the most coveted species as the red is in such stark contrast to the white body and fins.
Diseases & fungus are occasionally a problem. They occur most commonly in the folds of the cap.
The Oranda goldfish is NOT right for the year round outdoor pond.
Visit LiveAquaria.com for Great Savings on Aquarium Fish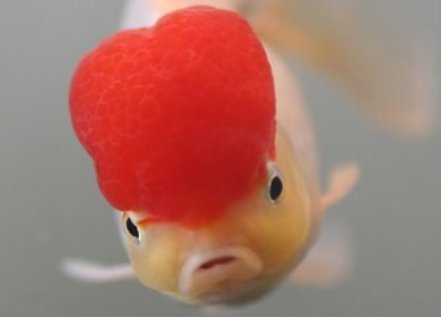 Back to top of Oranda Goldfish Page